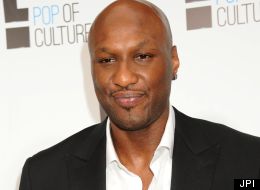 Lamar Odom was arrested on suspicion of DUI in California early Friday morning.
Lamar Odom
was arrested on suspicion of driving under the influence (DUI) early Friday morning in California,
TMZ
is reporting.
The NBA player was pulled over by the California Highway Patrol on a freeway in the San Fernando Valley for driving too slowly at 3:54 a.m. on Aug. 30, according to
TMZ
.
CHP officials told the Los Angeles Times that
Odom
was spotted early Friday morning driving a white Mercedes SUV in a "serpentine manner" around 50 mph. Authorities attempted to pull him over, but he kept driving. When they eventually stopped him,
Odom
showed "objective signs of intoxication and was unable to perform field sobriety tests as explained and demonstrated."
Odom
was arrested on suspicion of DUI and taken to jail in Van Nuys. He refused all chemical tests, the
Los Angeles Times
reported.
TMZ
reports he is currently being held on $15,000 bail. CBSLA notes it is unclear if he has posted bond.
He is scheduled to appear in court
Sept. 27
, according to the Los Angeles County Sheriff's Department report.
The arrest comes after news surfaced that
Odom
has allegedly been struggling with drug addiction.
TMZ
previously reported that he went missing for 72 hours and friends and family are concerned about him. The substance abuse has reportedly also taken a toll on his marriage to
Khloe Kardashian.
"It's a really hard time for
Khloe
. She's kept this secret for almost two years trying to save
Lamar
and their marriage," a source told People magazine. "
Lamar
genuinely doesn't think he has a problem – it's all 'work hard then party hard' with him until it goes off the rails. They really do love each other. But she really feels that this problem is out of control, and she's hurt that he won't get help."
Last week,
E!
News reported
Odom
will not face charges over a confrontation with a paparazzo that occurred outside his California home in July after reports claimed he cheated on
Kardashian
. Prosecutors allegedly still want to meet with him.
In 2001,
Odom
was suspended twice from the
NBA
over the course of just eight months for violating the league's anti-drug policy,
Sports Illustrated
previously noted.
The
Huffington Post
has reached out to a representative for
Khloe Kardashian
for comment.
**
UPDATE
:
People magazine
reports
Odom
was released from jail at 8:30 a.m. Friday after posting bond. He has, however, lost his driver's license because he refused the chemical test, a decision that carries a one-year suspension.
"Once you say 'no' you automatically lose your license. No judge or attorney needed," CHP spokesman
Leland Tang
told the magazine. "People think you can do that but you can't refuse a chemical test without consequences."
Lamar Odom's Drug Use At Root Of Marriage Troubles With Khloe Kardashian (REPORT)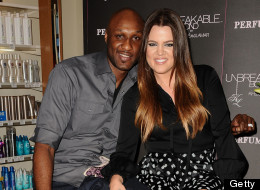 As rumors about an imminent split between Khloe Kardashian and Lamar Odom swirl, many are pointing to the basketball player's addiction issues as the root of the problem. Now
Us Weekly reports
that Odom has a "serious battle with substance abuse," according to multiple sources who confirmed that the 33-year-old lost control of his sobriety.
"The addiction had taken over their marriage. The problem is cocaine. He would be high for three or four days at a time," an insider told the publication, adding that Kardashian had given Odom an ultimatum and that she "wants to save her marriage and him."
Odom has been open about his drug use in the past. In 2001, he was suspended from the NBA for violating drug policy, and admitted to smoking marijuana. "I hope everyone doesn't pass judgement on my mistake. I've made a couple and I may make a couple again, but hopefully they won't be as big as this one," he said at the time. "This will never happen again."
The couple have not been spotted in public together in three months, though Odom did resurface Wednesday in Los Angeles, where he was photographed ordering Taco Bell at the drive-thru from his car.
I have been running from blogging this story for a very longtime, because I really like Lamar & Khloe together, so I was hoping this story was just a rumor. But everyday it has been new development about Lamar & Khloe's marriage being on the rocks, due to Lamar's excessive drug usage as of recently. And eventhough, of course Lamar Odom is the one I really suppose to feel sorry for (which I def do), but for some odd resin I feel for Khloe alittle bit more. Due to the fact that Khloe Kardashian loves Lamar Odom soooooooooooooooooooooo much its scary, and she's way younger than Lamar. Im worried about the mental state of Lamr & Khloe but I know for a fact that if Lamar & Kho get a divorce, all I gotta say is that the next season of "Keeping Up With The Kardashians" will be thee best season ever if they get to film them during their most vulnerable moments. But Kho will be very depressed & doing things that she normally doesn't do, and I thought that its no way that Lamar & Khloe would be filing for divorce anytime soon!