It looks as though Bow Wow might have a little baby mama drama. Last week, he revealed he was the proud father of a new baby girl but his child's mother, who goes by the model name Miss Joie, wants the world to know that not everything is 'peaches and cream'. Over the weekend, she revealed to
TMZ
, that she left Bow Wow's name off of her daughter's birth certificate because he wasn't there for her throughout her pregnancy. He also was absent from the child's birth in which she had to undergo an emergency c-section. He 'allegedly' showed up six days later, saw the baby and immediately fell in love.
Although Bow Wow is now saying that baby Shai changed his life and that he wants to be a good father to his child, Joie isn't sure that she's buying it. She tells
Global Grind
:
He's getting all these props as dad of the year, I just hope he does the work, in fact, I pray he becomes an example to all young fathers. I was happy to hear his statements, I just pray he lives up to it.
She also revealed how they first met, his reaction when he saw his child for the first time and her vision for their baby. Check out a few excerpts from the interview below:
On How She Met Bow Wow
It's pretty funny because he contacted me because he saw my tattoo and he wanted to use me in one of his videos. He initially wanted to use me for a shoot with him because he liked my tattoo. But ironically we never moved forward with the shoot, so we just remained friends and the rest is history.


On Helping Him When He Was Stressed, Depressed, or Suicidal

He would always talk to me. We became friends before anything. So he would always talk to me and I was straight to the point with him. I would always tell him 'you have fans, you have people who admire and look up to you. You have a beautiful blessing on the way that you have to live for. You have so much to live for so don't think like that.'
I was definitely always there for him to cope with whatever he was going through. And just letting him know, be that father that you didn't have to your daughter.


On Bow Wow's First Time Seeing His Daughter

He didn't say much, he just kept looking at her like wow. He just kept saying, 'Wow! She's so beautiful I can't believe I'm a father.' It was touching for him and he was kind of tearing up. This is new for him like it is for me.


On Bow Wow Wanting To Be A Good Father

I'm happy that he's happy and he wants to be a part of her life. I am encouraged that he wants to do the things his father didn't do with him.


On Her Future

I went down a lot of career paths and I have my mind set on modeling. I wasn't particularly going to go into male modeling, but it sort of just came. Right now I'm a full time mom. I want go back to school, but I don't want to leave my daughter right now and she's just a newborn.


On Her Vision For Their Daughter

I want my daughter to be as regular as possible. I don't want her to be sucked into this superficial life. I want her to have a real life. I want her to go to a regular school and do whatever she wants to do. I want her to forget any of that just because of who her father is. So everything I didn't see when I was growing up, I want her to see it.
I know Miss Joie probably wants to put pressure on Bow Wow to be a good father to his child but I also feel as though she could cause unnecessary tension between the two by running to the press. I think she should have given him a chance to live up to his words first.
NEWSFLASH! Bow Wow's Baby Mama Moves On To The Next… (PHOTOS BELOW)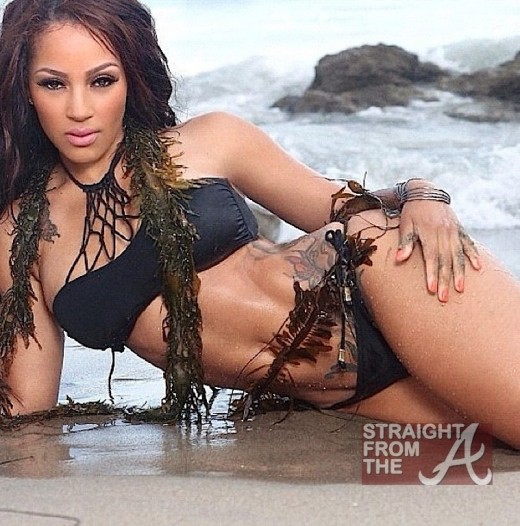 Joie Chavis
, the model ex-girlfriend/baby mama of Shad Moss (aka
Bow Wow
), has moved past the young rapper, and on to a new boo.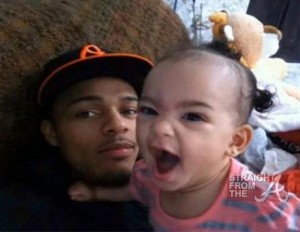 Chavez, the mother of Bow Wow's adorable daughter Shai, and Bow Wow recently were in the news after Moss
failed to disclose his new BET gig
in child support court.
He was soon ordered to pay up and offered a bit of advice to other single fathers in his position.
While it's been rumored that Bow Wow's finances are jacked, Chavis is making sure she has a back up plan for her back up plan and has recently been spotted in LA with "N**gas In Paris" producer and Kanye West prodigee, Chauncey Hollis, also known as HitBoy.
Details + photos below…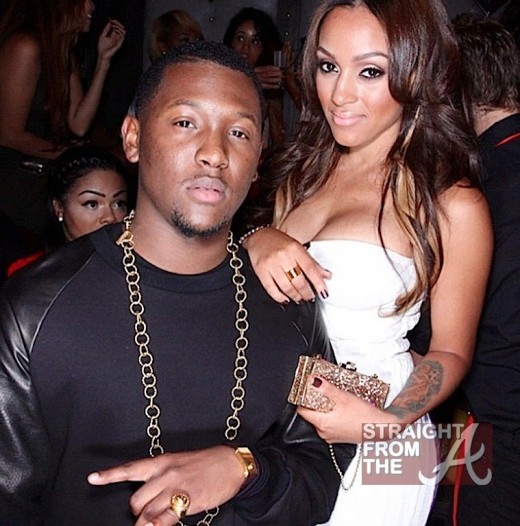 Joie and Hitboy have been kicking it for some time now but have been keeping things on the low.
According to
Gossip News Daily
, Chavis must have been tired of hiding her new "love," so she took to instagram recently to share photos of her new boo as they sat court side.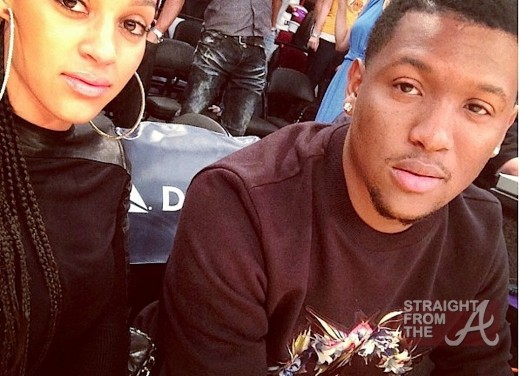 I don't know whether to congratulate Bow Wow or HitBoy… whatever the case, I commend Chavis for moving onward and upward.